Show Highlights
CEO Daniel Mark Harrison in Singapore kicks off the new segment, Tales from The Crypto-Sphere, with an overview of his blockchain based hedge fund.
Monkey Capital is scheduled to go public in 8 days!
This highest rated ICO is a decentralized hedge fund that will invest in SpaceX contracts, digital assets and hostile takeovers.
His firm differentiates itself by offering a partnership with Token holders who get 100% of the venture return!
The ICO prospectus outlines cutting edge projects via the partnership with Loud Capital, at an enticing discount.
Projects include Nikola Labs, which converts radio waves into DC power, fulfilling the ambitions of Nikola Tesla and JP Morgan nearly 100 years hence.
Elite Aerospace includes SpaceX contracts with a seed target of $70m via Loud Capital, projected to earn Token investors over 40% per year.
Our guest outlines the nuanced financial structure of the ICO, another attribute that separates the firm from the crowded ICO domain.
The company plans to invest in Blockchain Networks.
Value networks will completely restructure modern institutions throughout the spectrum.
The secret of Daniel's documented value networks rests on the axiom that each new addition to networks results in exponential increases in the overall value.
Part II of the discussion with global financier, Martin Armstrong ofArmstrong Economics, includes the script from his next Hollywood movie.
The duo delve into cryptocurrencies, the most significant breakthrough in finance in at least 20 years.
China's PBoC announced plans to open a Blockchain Research Institute to promote a Yuan based blockchain.
The scarcity / triple entry accounting / technological qualities / relative anonymity may surprise even the most ardent enthusiast.
Cryptocurrencies will soon revolutionize voting, insurance contracts, IoT, banking, healthcare, government contracts, even sovereign currencies.
Still, martin Armstrong cautions investors on the extreme volatility in the crypto-space, noting that sheep could be fleeced by chasing sharp price advances.
Guest Biographies
Daniel Mark Harrison is an entrepreneur and popular business and cultural media commentator.
He is Chairman & Chief Executive Officer of Daniel Mark Harrison & Co. (DMH&CO), a Family Office with offices and active operations in Singapore, Bangkok and Hong Kong. He is also Managing Partner of fintech and blockchain venture capital firm Monkey Capital.
Mr. Harrison had been published in The Wall Street Journal, Forbes, TheStreet.com as well as online dailies such as The Daily Dot and Portfolio Magazine and is a frequent guest on business news channels including Bloomberg, Reuters, and CNN.
In noteworthy academic achievements, Mr. Harrison developed the concept of Factory Banking, a value configuration model based on Stabell and Fjelstad's 1999 investigation into Michael Porter's value chain model. Factory Banking is today the most widely-used value configuration model for businesses and transactions in the Internet of Things (IoT) economy. Most recently, he has begun work on a new market pricing model which challenges the validity of Free Market Economy pricing models dubbed the Bipolar Market Economy Equilibrium.
To participate in the highly rated Monkey Capital ICO:
click here
.
Martin Armstrong
The Forecaster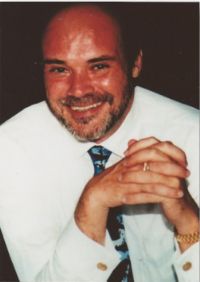 Martin Armstrong was once a US based trillion dollar financial advisor, developed a computer model based on the number pi and other cyclical theories to predict economic turning points with eerie accuracy. In the early 80s he established his financial forecasting and advising company Princeton Economics. His forecasts were in great demand worldwide. As Armstrong's recognition grew, prominent New York bankers invited him to join "the club" to aid them in market manipulation. Martin repeatedly refused. Later that same year (1999) the FBI stormed his offices confiscating his computer model and accusing him of a 3 billion dollar Ponzi scheme. Was it an attempt to silence him and to prevent him from initiating a public discourse on the real Ponzi Scheme of debts that the world has been building up for decades? Armstrong predicts that a sovereign debt crisis will start to unfold on a global level after October 1, 2015 - a major pi turning point that his computer model forecasted many years ago.
Starting at a very young age, Martin Armstrong displayed an entrepreneurial spirit and an analytical ability that were far too complicated for others. As a child he was already collecting coins, and before long he would be trading in gold. As an adult, he started the company Princeton Economics International. Based on a self-designed model, in which the mysterious number Pi plays an intrinsic role, he was able to calculate developments in the world economy. His predictions about stock crises or currency problems were eerily accurate, and he built up a clientele that consisted of powerful players in the global economy.