I live for this.
Check out this poll I ran on Twitter:
Le Pen is about a 10-to-1 dog. But that doesn't necessarily mean that thinking she is going to win is contrarian.
Chaser: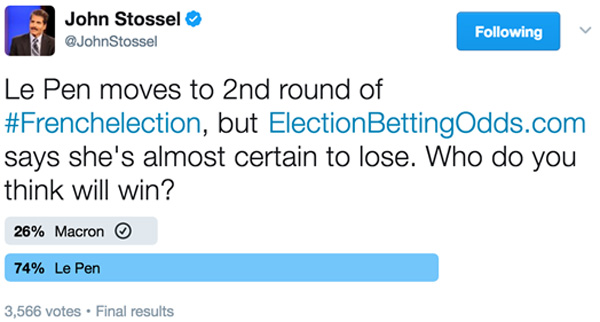 So the markets are pricing in a 10% (or less) chance of a Le Pen win, and yet everyone thinks she is going to win.
How the hell do you explain that?
Recency Bias